A Charitable Gift Annuity is a contract with the Catholic Community Foundation that provides you with guaranteed fixed income payments for life, no matter how long you live. Payment rates are based on age and are set by the American Council of Gift Annuities. At the end of your life, the remainder of the annuity can become an endowment to benefit the Catholic entity you choose as your beneficiary or be given outright to the Catholic entity you designate. You also have the ability to choose a Deferred Charitable Gift Annuity, meaning that you start receiving income payments at a later date.
Benefits of Establishing a Charitable Gift Annuity
Fixed income for life for you, or for you and your spouse (paid quarterly)
Avoid capital gains taxes on highly appreciated assets
Income tax deduction in the year the gift annuity is established
Part of each income payment is tax-free
Charitable Gift Annuity Fact Sheet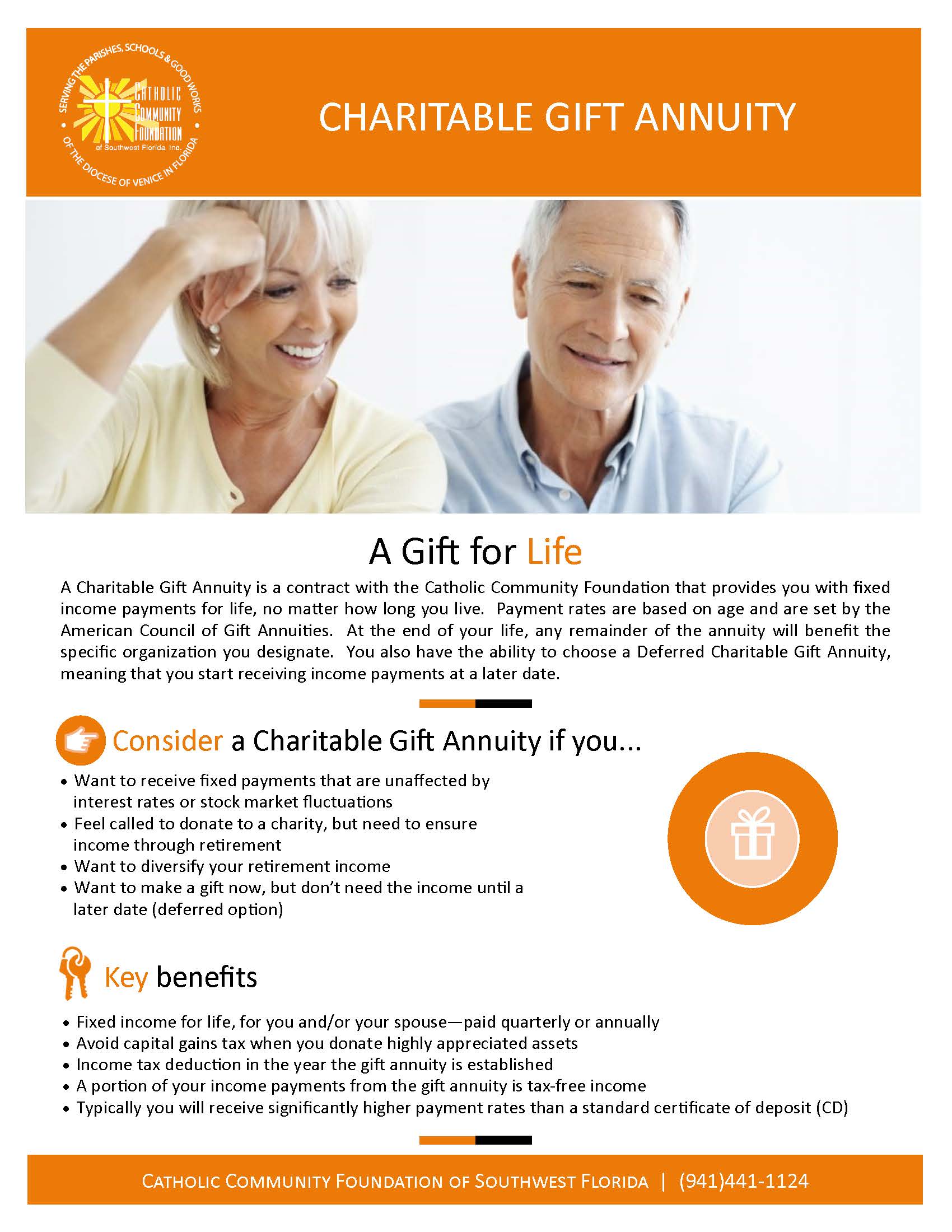 Charitable Gift Annuity Article 
You Can Now Donate from Your IRA and Receive Fixed Payments for Life
If you are interested in learning more or establishing your own charitable gift annuity, please visit Open a Fund.
*The Catholic Community Foundation of Southwest Florida does not provide legal, tax or financial advice. When considering gifting options, seek the advice of your own legal, tax and/or financial professionals.