Catholic Community Foundation Presents New Scholarship
Staff Report, Bob Reddy
Venice –
The Catholic Community Foundation of Southwest Florida is proud to provide the Frederick W. Schaerf, M.D., Ph.D. Neuroscience Scholarship to a graduating senior from Bishop Verot Catholic High School in Fort Myers who is interested in pursuing a career in neuroscience or a similar field.
The Schaerf Scholarship provides one $4,000 one-time scholarship. The first recipient is Andrew Taikas, a parishioner at St. Katharine Drexel Parish in Cape Coral who will be attending Duke University in North Carolina in the fall with a double major using biology and chemistry to focus on a career in neuroscience.
"This scholarship will help me to alleviate the financial debt for my family and allow me to have more opportunities," Taikas said. "I want to learn and understand genetics and the environment influences and how certain mental illnesses, and diseases come about."
The scholarship was presented virtually during a May 20, 2020 awards ceremony which included recognition for 15 other Catholic Community Foundation scholars.
Foundation Executive Director Michael Morse said the late Dr. Schaerf and his wife Melissa Schaerf, M.S., A.R.N.P., founded and managed the Neuropsychiatric Research Center of Southwest Florida, which has become a globally recognized clinical research site, specializing in Alzheimer's disease and related memory disorders.
The family chose to create a scholarship with the Catholic Community Foundation to honor Dr. Schaerf and to reward and recognize a student interested in pursuing a career in the field that meant so much to them, Morse added.
"They chose the Catholic Community Foundation because they wanted to support a student graduating from their beloved Bishop Verot Catholic High School, and they wanted the scholarship to be managed by a Foundation dedicated to fulfilling the mission of Christ," he said.
During the virtual ceremony, Morse told all of the scholars that they are already winners in life in what they have shown and that the Foundation is very proud to award the Schaerf Scholarship, and others, to worthy students.
"It is our privilege to share these scholarships," Morse said. "This is individuals and families that believe very much in education and supporting education for our youth. They established these scholarships years ago to provide these dollars going forward."
Bishop Frank J. Dewane, joined by members of the Catholic Community Foundation of Southwest Florida Inc. Board, led the virtual presentation ceremony from the Catholic Center in Venice.
The recipients of the Schaerf, Mary Fran Carroll and Coseglia scholarships were recognized for their outstanding academic achievements and for their commitment of continuing their education. The ceremony is typically held in person, but the COVID-19 pandemic necessitated the virtual ceremony.
The Foundation Scholarship Committee carefully reviewed applications before determining the worthiest applicant.
The Catholic Community Foundation of Southwest Florida Inc. was established to provide philanthropic opportunities for individuals, such as Schaerf scholarship, to create lasting gifts in support of Catholic programs and ministries within the Diocese of Venice. Last year alone, the Foundation distributed $1.2 million in endowed support for Catholic Schools, Parishes, Seminarian education, programs for the needy, college scholarships and more.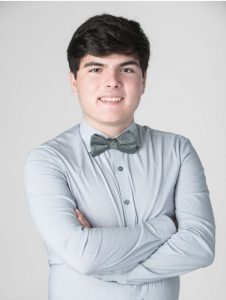 To learn more about the Catholic Community Foundation, please contact Michael Morse at 941-441-1124 or by email at Morse@dioceseofvenice.org.  You can also visit the Foundation website at www.CCFDioceseofvenice.org.